Mr Kuu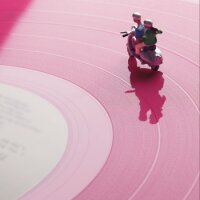 Cloaked in mystery, Mr Kuu is an observer amongst us, and from behind his camera lens, he asks us to stop for a moment and consider the world around us. He does not need the spectacular or the dramatic to create something beautiful; the love and care he showers on every detail surprise and delight at every turn as he renders the unremarked remarkable.... more
Using macro photography (in extreme close-up)coupled with modified miniature figures to present his vision, Mr. Kuu fiercely avoids image manipulation as he aspires to present life as we have rarely seen it; as a microcosm. His locations may be painstakingly scouted or stumbled upon accidently, his imaginings are sometimes deliberate, sometimes inspired in a second, but his photography is always beautiful, always considered and always truthful.
To enter Mr Kuu's studio is to enter the mind of a man who seeks out the extraordinary in the ordinary. It is a real-life 'imaginarium', in which he has recreated hundreds of miniature scenes to test his ideas, a place rich in inspiration, creativity and humour. When he presents his latest creation he does so with a caveat; that you too must join him in appreciating the everyday, in noticing the unnoticed and revelling in the detail. And in having fun, because he is strongly of the opinion that that is what life is all about.
With a successful photographer as a father, Master Kuu was experimenting with a camera from a young age and recalls always being a stickler for detail and with an imagination that would often run away with him. Right from the start it was inevitable that he would make a name for himself in the international world of art and photography.
His fine art photography plays with scale in such a way that demands a second (and third) look. He uses the fine detail of our habitats, parts of our environment that are rarely granted attention – a window sill, a curb, an unassuming brick wall - as his background and introduces carefully modified miniature figures that at once bring a story and a humanity to their backdrop. The synchronisation between the backdrop and its new miniature inhabitants is especially impressive, giving the impression of naturalness, as if this is the new reality.
In the three years since revealing his photographic observations, Mr. Kuu has exhibited his unique images in galleries all over the world.
"The world around us offers a rich tapestry from which to draw, you don't have to go too far from your front door to find beauty in a small detail. I want people to enjoy these creations, to enjoy life!"